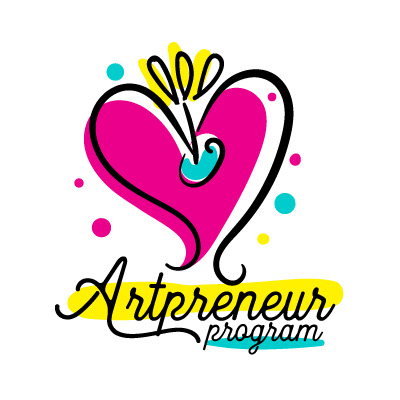 Art + Design + Business - Course Duration 1 Year

The term 'Artpreneur' is a confluence of creativity, in the form of Art and Business. The course hence is a creative process of moulding art into a business. Learners will be taught design applications such as Adobe Illustrator, Photoshop and Indesign. Apart from the digital tools, the main goal of the course is to equip learners to explore new areas of design and also to excel in the international branding industry, with hands-on live projects.
Dear Creative Enthusiasts,
This is SCD Balaji from Atma Studios. I created the Artpreneur course and you can find more details about the program below.
This is a very unique course and hence we get a lot of questions every time we open it up. Here's a list of FAQs for your understanding. 
Who is an Artprenuer?
The term 'Artpreneur' refers to the confluence of creativity, in the form of Art and Business. 
An artist who has an in-depth knowledge and understanding of not only art but also in design, branding and entrepreneurship becomes an Artprenuer.
What does the Artprenuer course offer?
This course is not only about mastering the Adobe Creative Suite like Photoshop, Illustrator and Indesign but it also focuses on the basic principles of design, branding and illustrations. When the 'how' is combined with the 'why', the magic happens. 
It heavily relies on practice, interactive discussions, live projects and brainstorming with Artpreneurs to bring out the best in you.
You can also interact with our current/previous batch students to get a hang of the effectiveness of the program.
What exactly do we get at the end of the course?
At the end of the course, you will be all set to make a living out of this, while still feeding your creative cravings. You will be ready to start your very own start-up in the creative world/become a freelance Artprenuer and also collaborate with other designers at a professional capacity. So, the end is marked by a beginning.
Even during the course, you would be given the opportunity to work on real-time projects and hence you can start earning way before you complete the program.
What can Artpreneurs do?
The scope of an Artpreneur spans across multiple genres including (but not limited to) graphic design, branding, illustrations, publishing, web design, mentoring etc. 
Artpreneurs are capable of having and developing sustainable business practices ensuring that their creativity is fed and utilized to the maximum extent.


Who is Artpreneur for?
If you are someone who craves creativity, yearns to keep learning and wants to earn through this, you're all set to become an Artprenuer.
Make sure you are willing to explore, experiment and be committed to working at least 5 hours a day.
When does the next batch of the course start and what is the duration?
It is a 9 months course. July 2019 - March 2020
Class timing is 7:30 PM - 9:30 PM IST and is done Online (with a Recordable Zoom Session).
Every Monday to Friday. Excludes Weekends, Government Holidays and Festivals.
What is the Fees Structure?
Course Fee is Rs. 1,50,000/-
Enrolment Confirmation Fee Rs. 50,000/-
Second Payment Rs. 50,000/- (March, 2019)
Final Payment Rs. 50,000/- (April, 2019)
How can the payment be done?
Payment can be done via Bank Transfer (NEFT)
Where can I find more information about the kind of work, Artprenuers do?
Below are some links that will give you more idea.
Atma Studios :
www.atmastudios.in
www.quirkyinvitations.com
https://www.linkedin.com/in/scdbalaji/
Current Batch Artpreneurs Profiles (Course Ends on May 2019):
https://www.behance.net/artpreneurprogram
Completed Batch Students' Companies:
www.thinkwith.in
If you have any other questions, feel free to respond back to this email id mail@scdbalaji.com. We will get back to you within 24 to 48 hours.
You can Explore the Course Structure with below Iconography.