What can we expect in a fairytale reception?
While flying in a cute Unicorn, the bride & groom happily wave their hands to their kith and kin. Don't forget to notice the smiling clouds, singing birds and a splendid rainbow!
Reception Invitation - A5 size, 2 Page Card (Back side) | Rs.65/- per card + Rs.35 per envelope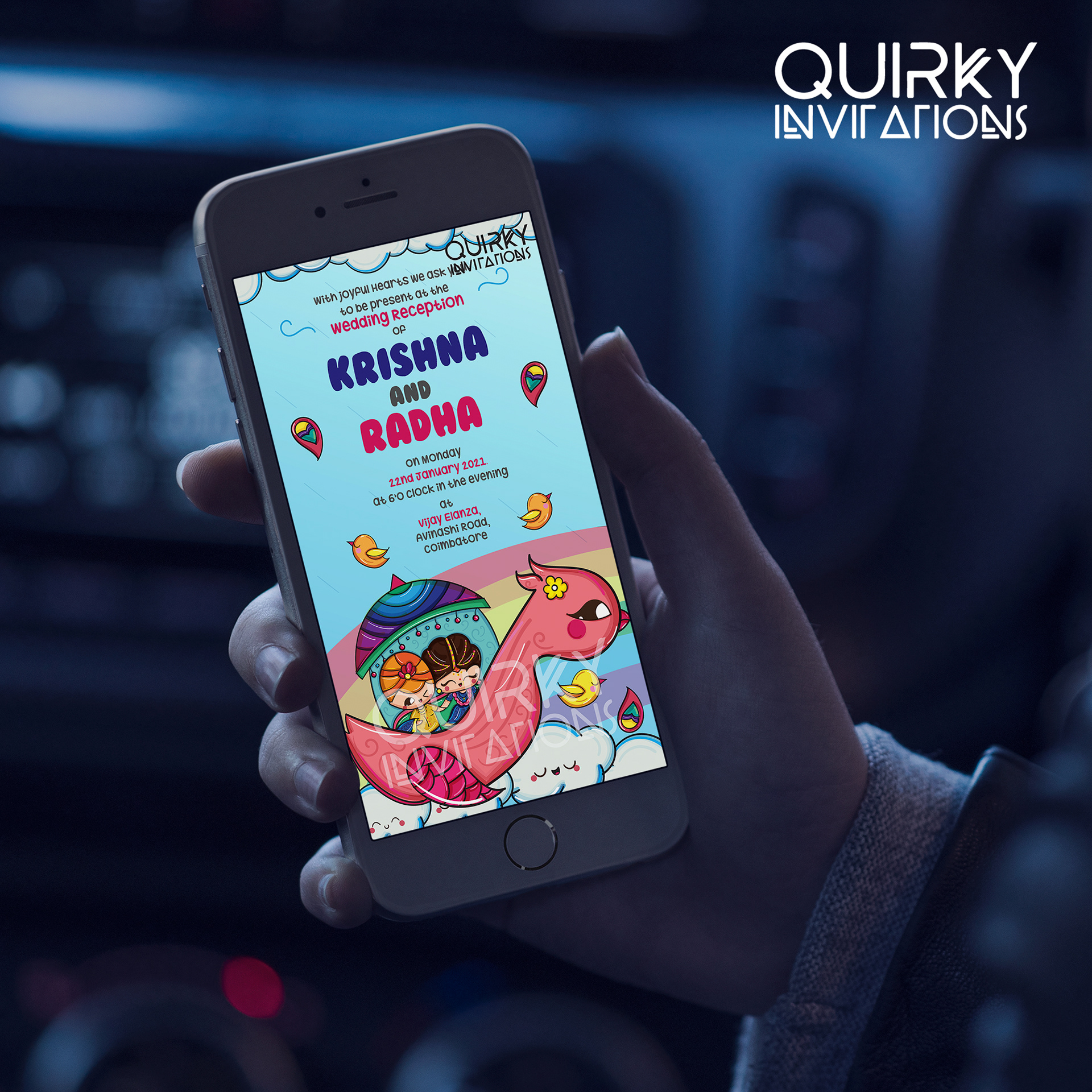 Reception Function Invite
Size : A5 (Front & Back Card)
Card 300GSM + Cover 175 GSM 
Cover + Card Lamination: Glossy Lamination
Rs. 65/- Per Card 
Rs. 35/- Per Cover
Card Size: W 11.6cm x H 20.6cm
Card 300 GSM Board - Glossy Lamination
Envelope Cover 175 GSM Paper - Glossy Lamination
Rs. 50/- Per Card for Single side print
Rs. 35/- Per Envelope Cover

>> Name, Venue, Date, Time & Day Text Replacement
>> No Visual Design Enhancement / Correction
>> Shipping Charges based on Location and Quantity
>> Min 300 Cards


Note: We request you not to bargain as bargaining hurts quality.
Optional: Weave your feelings into words. Order custom content for your invite for a nominal fee.